There are various reasons as to why one would want to sell coins, life is always full of surprises. Visiting the certifying notary can bring out some surprising heirloom you would have never expected. The same holds true for abatements, things you find in the loft or cellar,and other collections. Often, a person finding some old coins, or inheriting certain ones ,doesn't know the value of them . Therefore, it is very important to confront this matter with much seriousness.
---
To the registration at CATAWIKI
---
Sometimes it regards to only sentimental collections that hold a significant value for the collector himself, who invests time and lets experts examine the coins before sale, to achieve great deals. Coins that are coined after the second world war, usually don't have high value. But rare collectibles often show up from nowhere so it is important not to clean or polish the old collector coins, this could lead to a devaluing the coin.
Avoiding mistakes by selling coins
A person wanting to sell coins, should not polish them. Polishing cars or cleaning up houses to increase their value is a different story and will not work with coins. If you polish coins, they will lose their value. This applies to gold and silver coins as well if you take them out of their protective covers. Many owners of old coins don't clean them up. The sensitive surface could be damaged. Aggressive cleaning agents also damage the surface of coins. Many owners prefer original protective covers. It is also important to always touch the coins only with specific gloves, because even with the hand you can leave scratches and fingerprints. Experts, that analyze the coins will notice these with the microscope or magnifying glass.
AVOID
refurbish
take out of the case
remove original packaging
handle with sharp objects
Precious coins – how to recognize real treasures
If you find a treasure chest full of coins, you should definitely  insist on a reliable definition of value. To examine the value of coins is not easy according to experts. Only if you're an expert in numismatics, will this job be easy. Often it is impossible to generalize the price for certain coins, he often depends on how much an acquirer offers you to pay. Souvenirs from vacations are usually not as worthy as abatements from long time collectors. Gold- and silver coins bring in at least their noble metal value. In this case you should insert everything written, that you can notice on the surface of the coin.
WATCH OUT FOR
external factors
on gold and silver shares
age and rarity
Online auction markets such as Catawiki, coin catalogues, and trade magazines offer a first step of orientation. The definition of value is a complex process and not easy, many aspects have to be considered. It depends on aspects such as supply and demand, condition, age and rarity. You only get a technically informed result by consulting a sworn and authorized appraiser. Another important thing to consider is the fact, that gold coins are not necessary more valuable than silver coins.
Rare coins – the most valuable coins in the world
There are a lot of coins that within a short period of years gained a huge amount of value. For instance the american silver-dollar-coin from the year 1794, also known as the Liberty-Dollar was the first US-Dollar to be stamped by the US-Mint. The coin now has an estimated value of more than 7.850.000 US-Dollars.
In the years from 1907 to 1933, the american sculptor Augustus Saint-Gaudens devised a gold-coin. The 20-Dollar-coin, also known as Double Eagle, now has an estimated value of 7.500.000 Dollars.
With a selling price of five million Dollars, the Liberty Nickel from 1913 is not worth less.
The Liberty Nickel is the most famous misstrike in the world. It pictures the buffalo of James Fraser, but five of these coins include the old Liberty-coin picture.
There are a lot of other precious coins like the Dexter Dollar or the gold coins Brasher Doubloon, the Gold Ducat Sigismund III and the Single 9 Pond, all of these are traded for millions of Dollars. Unlikely, one of these copies will be in your property. But there are a lot of copies that are traded for hundreds up to thousands of Dollars.
Maybe you'll be lucky, so don't give up!
Increase the value of your coins while selling it
To increase the value of coins, there are different methods that can be used. With the right representation of the coin and with certain selling skills it is possible to increase the value.
Protective covers should always be cleaned up. If you clean the coin itself too often, you're not giving it more value, you're actually decreasing it. You should always scrutinize critically if it really is necessary to clean the coin. An antique Roman coin should never be relieved from its patina layer. Also, we disadvise to polish coins with a silver cleaning cloth. Otherwise the coins will get the so called cat-clearity, which decreases the value of the coin dramatically. If you want to increase the value of you coin instead, you should let it be cleaned up by an expert. If the coin will be damaged then, you can benefit from the experts insurance. The insurance will compensate the depreciation of the coin.
If the coin is roughly soiled, it is recommended to use Natron- or soap sud washing. A mechanical treatment with a paintbrush is also possible. In general, by trade, processes like ultrasonic cleaning, cleaning tapes and cleaning by vibration are used very often. These devices are also used for cleaning glasses or jewelery in general.
YOU CAN DO THAT
ensure an appealing presentation
gently remove dirt from protective covers
maintain patina
use coin cleansing baths, ultrasonic cleaners and vibration cleaners
Determine the value of your coins on your own – our advice
If you want to determine the value of coins on your own, you should come back to specialist literature. We recommend a coin card index. It can always be used to get certain information. The "Kleine Deutsche Münzkatalog" – "the small German Coin catalog", offers all coins in between the years of 1871 and 2017. While the "Big German catalog" is offering all coins starting from the 18th century. Coins from Austria, Switzerland, Liechtenstein and Germany are highlighted in this book. Coin card indexes are the most popular resources for german coin collectors. These are handling coins of the "Weimar" republic, the empire, the Third Reich and the DDR. Collectors can have a complete overview on medals, revolution coins, numis letters, gold coins and silver coins starting from the 18th century to date. Almost all coins are pictured in original sizes with front- and back side. The coins are listed with several levels of maintenance like : fresh from the mint, exquisite, very nice and nice. Also, different kinds of productions are listed, such as the mirror finish and the mind state.
Coin acquisition – selling online on the coin auction
A person wanting their coins and coin collections on their own, should benefit from the internet. The dealer around the corner or the ebay shopper usually doesn't have the proper knowledge and over all required budget to achieve and pay an appropriate price for the collections. There is no single shopper who would buy all of it in one whole swoop. Therefore, you have to invest a lot of time, patience, and effort to achieve a fair price for your coins.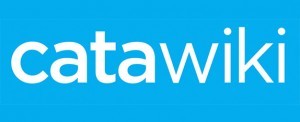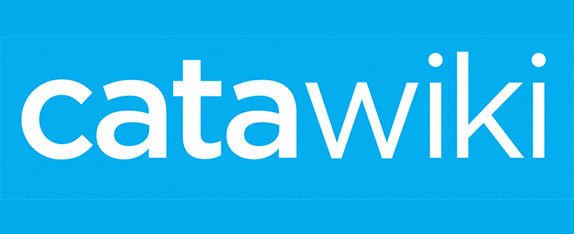 On online-platforms, such as Catawiki, you can benefit from a high amount of different shoppers, buyers and sellers who could be interested in your coins. Experienced consultants examine your collectins and coins and realize an efficient and safe disposal. Sellers can profit from a gratuitous registration and an easy posting of objects that need to be sold. Coins can be auctioned with a minimal value starting from 75 Euros. The essential advantage from such online-auctions is the high amount of potential buyers. More than 14 million people visit the website every month and make sure that the prices get higher and higher. You can determine the starting price on your own, there's no minimal or maximal.
Get your not binding and free registration as a provider here on Catawiki.
Let your coins be examined and estimated by experts.
Clear your coins for the coin-auctions with more than 14 million prospective buyers.
Receive safe payments. Catawiki operates the payments for you.
Sell coins online
If you want to sell your coin collections on your own, there are several possibilities. Online-markets such as ebay for instance are useful only in a limited way. Specialized marketplaces like Catawiki are the most suitable options. You should never rush the sale process of your coins and sell them to a antiquary around the corner for a crash price. Local corporations like sale of gold or acquisition of gold are in particular interested in profit maximisation. It is certain that a price will raise, the more interested buyers there are. Statistically, the more offers you get, the higher your final payment will be. Online marketplaces like Catawiki are specialized in antiquities and coins and offer a reputable evaluation. More than 14 million people every month, make sure there's an active demand.
This post is also available in:


German