[AdSense-B]
"Ancient" or just very old vinyls are now getting more and more popular. And it's no wonder. For many many years, it was impossible to imagine a DJ-set without a vinyl. Meanwhile vinyls are known as a rarity. The majority of DJs and private users make use of MP3-data and CDs. The time of vinyls is definitely over, but the time of getting back to the Retro-stuff just had its beginning. People won't buy old record players, they're too big and too expensive, but in many cases, people also want to get back to the Retro-style. And especially collectors are ready to pay high prices for old and valuable vinyls.
---
To the registration at CATAWIKI
---
Vinyls trigger huge emotions in many persons and especially memories. It doesn't matter if you find them on the loft, cellar or by heritage, if you want to sell a vinyl or an entire vinyl-collection, it is guaranteed, that you will find a buyer. True vinyl-fans are looking for legendary records of immortal bands. Others prefer well preserved vinyls. We enlighten you in the most important facts about selling vinyls.
[AdSense-B]
Avoiding mistakes by selling vinyls
Who finds an old vinyl, often doesn't know if or how valuable the record might be. Therefore you should immediately take action to avoid damages. Never touch the vinyl with your naked hands, always use gloves. Your hands could damage the very sensitive surface of the disc. Never use cleaning agents, they are often too aggressive in their effect and could also damage the surface. If you really want to clean the vinyl, inform yourself about the correct cleaning process or let it do a specialist.
AVOID
to touch the vinyl with your naked hands
take out of the case
remove original packaging
cleaning the surface
---
[AdSense-A]
---
Valuable vinyls – how to recognize real treasures
What is it that makes a single vinyl or an entire vinyl-collection so valuable? Before putting them up for sale, you should examine their condition precisely. The reason for this procedure is very clear : The older and better preserved the vinyl is, the more money you'll get for it. Cracks, scratches, fingerprints or inscriptions made by hand on the cover reduce the value of the vinyl significantly. Before selling it, you should play the entire vinyl to recognize possible background noises or distortions. The sound quality is an important price determinant.
If there should be any deviations from the original, you should note them and then mention them during the selling process. Many collectors prefer first editions, therefore it depends on the pressing of the vinyl. Post-productions and coloured vinyls from China are not very interesting for collectors. It is possible to realize if the vinyl is a first-edition disc, you can see that on the character string on the cover. Special catalogs can help you with the research. To determine the quality of vinylys, there are now some common abbreviations.
ATTEND TO
external factors
on sound quality
age and rarity
on first-edition
[AdSense-B]
Rare vinyls – the most valuable vinyl-records in the world!
Collecting vinyls is an expensive hobby. Some enthusiasts are ready to pay high prices and to bring high efforts to get eligible collectibles. The 24th November of 2015 the businessman Shkreli purchased by auction the vinyl "Once upon a Time in Shaolin" for two million Dollars.
The same year, the copy of the album "The Beatles" from the year 1968 with the serial number 000 000 1 was sold for 790.000 US-Dollars. The highest price, that was ever achieved by an commercially released music album. The Beatles album "SGT. Pepper's Lonely Hearts Club Band" from the year 1967 with signed by all Beatle-members, was sold in 2013 for 226.500 Euros.
Currently, Paul McCartney is in possess of a "acetyl-original-record" of the Beatles precursor band (Lennon, Harrison and McCartney) named "The Quarrymen- That'll Be The Day / In Spite Of All Danger" from 1958. This vinyl has an estimated value of 230.000 Euros.
Even if your vinyl-collection will not accomplish such a price, you can still hope for a decent price.
The most valuable vinyl in the world – That's how a 2 million Dollar vinyl sounds like
---
[AdSense-A]
---
Increase the value of your vinyls while selling it
If you want to clean up your vinyl-collection, you should make use of one of the following approaches. There are easy and superficial methods of cleaning the disc, which will not damage the vinyl but can lead to an increasement of the value. If with the time, there's an accumulation of dust and dirt, the sound will lose its quality. The playback is definitely much clearer after a cleaning and purification. Using a carbon fiber brush, it is much easier and safer to remove rough dust and dirt on the surface of the record disc. This kind of brush has an antistatic effect on the disc, it prevents prospective dust on the vinyl. Never press the brush too hard on the disc but with light movements circulating on the grooves.
If you want to sell and clean up an entire vinyl-collection, you should do that in a specific washmachine. Vinyl-stores often have one of these devices in their stores.
WHAT YOU CAN DO
remove coarse dirt with a carbon fiber brush
remove fine dust by a specialist
gently remove cover from dirt
maintain patina
[optin-cat id=369]
Determine the value of your vinyls on your own – our advice
To determine the correct value of your vinyl-discs you can't or shouldn't focus entirely on the internet. Looking for title name and interpret won't help you that much. A complex research is required. First thing you can do, is looking for your vinyl in an online-auction store. Be careful of what you see, because auctions sometimes have fixed-prices and they can often communicate a false image. Then compare the conditions of both vinyls, your one and the one that is offered on the online-auction. If you don't get satisfying answers, you can do your research on vinyl bourses. There are many experts and collectors that know a lot about the assessment of value. Manual research on the internet is hard and takes a lot of time, but can never give you 100 percent correct results. Unfortunately there's no central register, that prescribes a certain price, as it is with coins and stamps. That's why only a rough orientation on other similar vinyls, that are sold, is possible. Who takes his orientation from vinyl-catalogs or from a vinyl-store around the corner can benefit from expert knowledge. But be careful, real collectors will never pay or offer you the real price, because they always try to resell.
Purchase vinyls – sell records online
You're almost there – the only thing left to do, is to find the perfect selling platform. But which is the best platform to sell your vinyl? There are different collector-platforms where it is very good to sell vinyls. The online auction-platform Ebay is offering many evidences but has also some negative aspects. Specialized online auction-platforms such as Catawiki.com register more than 14 million visitors every month that are interested in antiques and collectables. Those who want to sell, do that fast and on fair fees. Experienced consultants examine your collectins and vinyls and realize an efficient and safe disposal.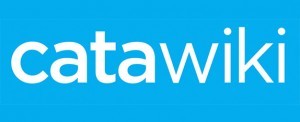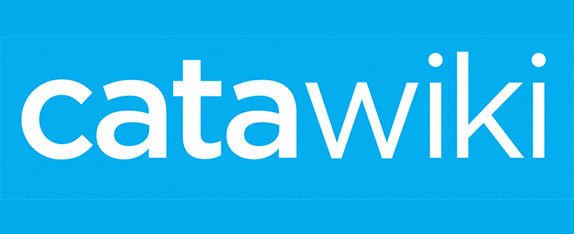 Sellers can profit from a gratuitous registration and an easy posting of objects that need to be sold. Vinyls can be auctioned with a minimal value starting from 75 Euros. The essential advantage from such online-auctions is the high amount of potential buyers. More than 14 million people visit the website every month and make sure that the prices get higher and higher. You can determine the starting price on your own, there's no minimal or maximal.
Register as a supplier at Catawiki. Registration is free and without obligation.
Let your vinyls be examined and estimated by experts.
Clear your vinyls for the vinyl-auctions with more than 14 million prospective buyers.
Receive safe payments. Catawiki operates the payments for you.
Sell vinyls online
If you want to sell your vinyl collections on your own, there are several possibilities. Online-markets such as ebay for instance are useful only in a limited way. Specialized marketplaces like Catawiki are the most suitable options. You should never rush the sale process of your vinyls and sell them to a antiquary around the corner for a crash price. Local corporations like the vinyl store around the corner are in particular interested in profit maximisation. It is certain that a price will raise, the more interested buyers there are. Statistically, the more offers you get, the higher your final payment will be. Online marketplaces like Catawiki are specialized in antiquities and vinyls and offer a reputable evaluation. More than 14 million people every month, make sure there's an active demand.
This post is also available in:


German