[AdSense-B]
There are many reasons for selling jewelry. After you split up with a partner, it's the bad memories you associate with the wedding ring. Sometimes the jewellery is simply no longer up to date and should therefore be sorted out. Whoever inherits a valuable piece of jewellery and does not need it, sometimes simply wants to make money out of it.
---
To the registration at CATAWIKI
---
You can make a good deal with gold and silver jewellery: A chain that cost 500 German Marks in the 1970s is now easily worth twice as much. Handmade jewellery is a real investment. In this case it is not the material value of the processed metals and precious stones that counts, but the processing by the goldsmith. If buyers are interested in handmade jewellery for aesthetic reasons, its value can quickly multiply. We provide you with the most important basic knowledge about selling jewellery!
[AdSense-B]
Avoid mistakes when selling jewellery
Whoever inherits jewellery and wants to turn it into cash should take measures to present it attractively. The biggest mistake that sellers can make is improper cleaning. Under no circumstances should you try to clean your jewellery with cleaning agents or solvents. The use of denture cleaners and toothpaste is also not recommended.
A warm soap bath with dishwashing liquid is absolutely sufficient. However, this does not apply to pearl jewellery. Grease and dirt can be removed with a soft toothbrush. Please find out in advance which cleaning methods are suitable for your piece of jewellery. If you want to sell precious jewellery, you should obtain a certificate of authenticity from a specialist dealer. Otherwise, deter potential buyers in advance. If you want to be on the safe side, you should have a professional cleaning carried out by a jeweller.
AVOID
Cleaning agents or solvents
Selling at the gold buyer
---
[AdSense-A]
---
[AdSense-B]
Valuable jewellery – recognise true treasures
Determining the value of jewellery is extremely difficult. Of course, there are standard jewellery whose value can be determined quite easily. For handmade unique pieces by the goldsmith, a valuation by a professional is indispensable. Otherwise you run the risk of selling your jewellery below its value. The material and the type of processing affect the sales price. There is a wide range of negotiations for jewellery. The more attractive your jewellery looks to potential buyers, the more they will pay for it. The most important factor in determining the value of jewellery is its material value. Many pieces of jewellery are made of gold, pearls, platinum or diamonds. The value can increase many times over due to the processing of precious metals. If your jewelry collection was previously owned by a prominent previous owner, this can increase the value.
ATTEND TO
extrinsic factors
on gold and silver portions
Age and rarity
Rare jewellery – the most valuable pieces of jewellery in the world
Jewellery can be so much: luxury good, epitome of decadence and object of speculation. There are pieces of jewellery that are so expensive that they are never worn. For example, the Hope diamond, which was sold for 250 million euros. Or the peacock brooch by Graff, which was auctioned for 90 million euros. With a value of 51.9 million, the Oppenheimer Blue appears comparatively inexpensive.
One of the best-known diamonds is the Pink Star, which was purchased at an auction in Geneva in 2013 for around 62 million euros. Lesedi La Rona" is the second largest rough diamond in the world and was sold at Sotheby's Auctions in London for 64 million euros. Even if your jewellery will never reach such dimensions, you can look forward to an expert's assessment of its value. Many sellers have been positively surprised in the past and were able to sell their jewellery for an exceptionally high price.
---
[AdSense-A]
---
Increase the value of your jewellery at the sale
If you want to increase the value of jewellery, you should look for the corresponding box. This enables an appealing presentation and safe storage of your jewellery. Many potential buyers have already become victims of fraud in the past. For this reason, you should always enclose the certificate of authenticity with a sale or obtain one from a jeweller if this is not available. Jewellery that looks high quality sells better.
Use lukewarm water, mild soaps and a lint-free cloth to clean your jewellery. Silver and gold jewellery should not be stored in damp rooms. Otherwise there is a risk of blackening. You should always keep your jewellery on a cloth pad or in a jewellery box so that it does not scratch. You can have your jewellery overhauled by a goldsmith. This can greatly increase its value. Remember that jewelry made of precious stones, stainless steel, leather, wood, ceramics, pearls and glass must be cleaned in various ways. If you use an aggressive cleaning agent, you are prepared to accept damage to the valuable jewellery.
WHAT YOU CAN DO
ensure an appealing presentation
get a Certificate of Authenticity
general overhaul
[optin-cat id=712]
Determine the value of jewellery yourself – our recommendation
If you want to determine the value of jewellery yourself, we strongly advise against it. If you have serially produced jewellery, you can look up the current prices on the Internet. However, handmade jewellery is unique and its value cannot be reliably estimated by laymen. That's why you should always have your jewellery appraised by an expert. In the case of handmade jewellery, there are no books with which you can reliably determine the value. If you make a vague valuation, you run the risk of selling your jewellery far below its value. Get suitable experts who can reliably assess the value of your jewellery.
Jewellery purchase – sell online at the jewellery auction
If you want to sell your jewellery , Catawiki.com is the place to be. The online auction house specializes in the sale of extraordinary objects. The advantage of Catawiki.com lies in the networking of experts: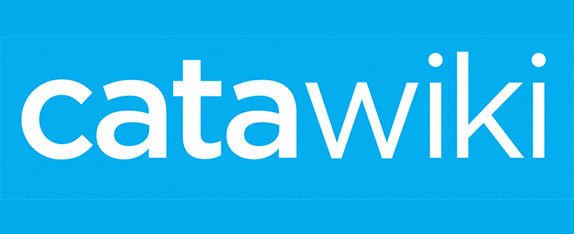 You reach specialized bidders who are exclusively looking for jewellery. Since not only private individuals bid, but also countless jewellers and experts, you benefit from a financially strong clientele of bidders from all over the world. Catawiki.com registers 14 million visitors per week – prospective buyers, who outbid themselves with the sales of their decoration mutually.
At Catawiki you benefit from experts who appreciate your jewellery. You achieve fast and high revenues. The starting price is based on a fair estimate by our experts. At Catawiki you will not experience any nasty surprises: The minimum price you set guarantees a reasonable return. Payment at Catawiki.com is secure and reliable – you are completely secure. This is also ensured by notarial control, which checks your sale from a legal point of view.
Register as a supplier at Catawiki. Registration is free and without obligation.
Have jewellery appraised and valued by experts.
Release jewellery for the jewellery auction with more than 14 million interested parties
Secure payment received. Catawiki handles the payments for you.
Sell jewellery online yourself
The demand for jewellery continues unabated. There are various sales channels through which you can sell your jewellery. Most people go to a jeweler and try to sell their jewelry there at a fair price.
Remember that jewellers want to achieve the highest possible profit margin between purchase and sale. You will try to estimate the price of your jewellery as low as possible so that you can profit from high profits. If the appraising expert and buyer are one and the same person, this is a disadvantage.
At Catawiki the opposite is the case: Since the platform receives a commission, it is interested in selling your jewellery as expensively as possible. The large number of bidders ensures that the principle of supply and demand works. Another way to sell jewellery is to sell it at special jewellery exchanges or auction houses. However, this is often very time-consuming.
This post is also available in:


German