[AdSense-B]
There are many reasons why a model railway changes ownership. Sometimes it is the attic that has been tidied up or the estate of a relative. Some collectors have also simply changed their theme and are now collecting other items. Others regard their model railway as an investment and are now selling it. Collectors especially like unique pieces. Model railways take many hours of work and a lot of money.
---
To the registration at CATAWIKI
---
However, these are only of limited interest to collectors. Well-known and popular individual pieces with low quantities – such as anniversary models – drive the sales value to unusual heights. Freight train and passenger carriages in particular achieve a high purchase price. The finely crafted models are considered worthy of collection due to their fine details. We provide you with the most important facts about selling model trains.
[AdSense-B]
Avoid mistakes when selling model trains
If you want to sell a model railway, leave it in its original packaging. Model railway collectors are happy about originality and quality. A model railway in its original packaging indicates an optimal condition or even a brand-new appearance. The rule of thumb is that the amount of the sales price is linked to the condition of the model railway. Therefore it is recommended to clean every model railway as good as possible before selling it. Under no circumstances should aggressive cleaning agents be used. For many model railways it is already sufficient to remove dust from hard-to-reach corners with a fine brush. Model railways that are heavily soiled can be cleaned by a specialist. Aesthetics is a decisive factor in determining the value of model railways.
AVOID
to remove from original packaging
to damage original packaging
Valuable model trains – recognise real treasures
The value of a model railway is determined by the market, i.e. the price a collector is prepared to pay. The railway models of well-known manufacturers such as Märklin, Dingler or Fleischmann promise the best value retention and sometimes even an increase in value. Valuable model trains mostly come from limited editions that were sold on certain occasions.
[AdSense-B]
If you want to create a valuable collection, you should pursue a clear objective. Those who collect by theme, railway era or manufacturer benefit from valuable models. Passionate collectors pay the highest purchase price for individual items. Complete sets have a high ideal value for their owners, but not on the market. Beautiful individual pieces, on the other hand, are in great demand.
ATTEND TO
extrinsic factors
limited editions
age and rarity
known manufacturers and brands
Rare model railways – the most valuable railways in the world
In 2001, a model railway was sold with which no child will ever play. A Märklin model railway from 1906 has a length of 3.3 metres and a 67-metre rail network. The world's largest model railway was sold at Christie's Auctions in London for 360,000 German Marks.
The Märklin brand has many expensive models to offer. For example, a true to original picture of Leipzig station from 1919, which was sold for approx. 40,000 euros. Or the Wuppertal suspension railway, which was sold for approx. 260,000 euros. The price of the locomotive E 800 LMS H0 gauge is estimated at 42.000 Euro. The Dingler gauge 1 "S2/6" steam locomotive, makes it to a proud purchase price of 15,000 euros. If you find an old model in your attic, you might be lucky, because you found a model with a high sales price. Don't be fooled by the appearance of a model railway and check exactly which model it is.
Increase the value of your model railway on sale
Anyone who understands the value creation in model railways knows the measures that lead to an increase in value. Collectors often have the urge to buy a certain model – the price is then usually of secondary importance.
When shopping or buying a model train, be sure to buy the model train as cheaply as possible. You should keep the original packaging and make sure that it is damaged as little as possible. The polystyrene and plastic parts on which the models are stored should show no discolouration or damage. Avoid frequent removal of the models and do not place the box in the sun. This could otherwise change color. Damaged model trains quickly lose value – therefore you should avoid scratches and demolitions. However, damage to wearing parts can often be repaired without problems. Anyone who removes dust from their model trains before they are sold increases their aesthetics and thus also their sales price. The lack of documents such as a model description or instructions can reduce the value. Collectors want to buy model railways as completely as possible, especially because the search for spare parts is difficult. Professional conversions can increase the value of model railways – but with older models they sometimes lead to a loss of value. Before commissioning conversions, make sure that these lead to an increase in value. This is usually only the case with newer models. Antique model trains should never be changed.
WHAT YOU CAN DO
ensure an appealing presentation
gently remove dirt from packaging
maintain the patina of antique railways
keep all parts in a safe place
Determine the value of model trains yourself – our recommendation
If you want to determine the value of a model railway, you have to find out more about it. At Amazon you will find books listing model railways by manufacturer. Among them is for example the book "Primex Modelleisenbahn Sammler-Katalog in Farbe: Lok, Wagen, Zubehör in H0" or the "Röwa Modelleisenbahn Sammler-Katalog in Farbe: Lok, Wagen, Zubehör in H0 + N + TT".
Collector catalogues also exist for well-known brand manufacturers such as Märklin. Here you can see models and prices, but especially the key data of their model trains. The catalogues list model railways with pictures and descriptions so that you can quickly align their tracks.
Model railway purchase – sell online in the model railway auction
If you want to sell a model railway, you should contact specialized auction houses. These offer the advantage that the sales price of the model railways is estimated by experts. You can set a minimum retail price so you don't have any nasty surprises.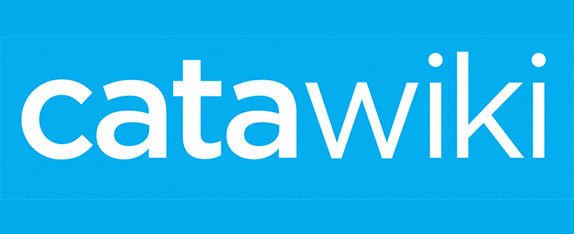 At auction houses like Catawiki.com, users benefit from over 200 experts, notarial control and secure payment. Since it is an online auction house, bidders from all over the world are reached. On Catawiki.com 35,000 objects are auctioned per week. The platform attracts over 14 million visitors per month. The prospective buyers at Catawiki.com are specialized bidders who have a high level of expertise and are willing to pay high purchase prices.
With conventional sales platforms, sellers also reach a large number of bidders, but they are not prepared to pay a lot of money for collectors' items, as most of them are private individuals and hobby collectors.
Register as a supplier at Catawiki. Registration is free and without obligation.
Have model trains inspected and appraised by experts.
Release model trains for auction with more than 14 million interested parties.
Secure payment received. Catawiki handles the payments for you.
Sell your own model railway online
If you want to sell a model railway on your own, you should go to specialized markets. There are collector's meetings and trade fairs of major organizers, where you will find model railway enthusiasts. You can mention and offer your model railway in conversation.
You can also go to antique dealers and offer your model trains there. Remember that you are facing a single prospective buyer. He is interested in buying the model railway as cheaply as possible. You increase the purchase price by competing with as many bidders as possible. The "bidding war" of the prospective buyers increases the purchase price immensely.
This post is also available in:


German