The collection of coins has become a great passion of numerous people in Germany. That's why in nowadays, by exploring inheritances, you can find many impressive collections of stamps that are more or less valuable. 99 percent of the new owners then try to sell these collections.
---
To the registration at CATAWIKI
---
You've also found or inherited several stamp-collections on the loft or in the cellar and want to sell those? Hier you can read all the worth knowing about it, how to estimate a value correctly and how to sell the stamps in an optimal way.
Avoiding mistakes by selling coins
However the stamp-collection found its way into your hands, whether it was due to inheritance or because of clearing out the loft, don't throw the collection away and keep it at a dry place. As a layman, it is impossible to estimate the correct value of it. Take your time until you find the leisure to dealt with this matter.
Please, try to avoid the following mistakes to minimize the risk of depreciation.
Don't gather the stamps
Don't take the stamps out of their protective covers or albums
Don't relieve the stamps from letters or envelopes
Keep the collections dry and protected from light
These actions serve to preserve the value of the stamps. Because, no matter how small and not noticeable the damages might be, even if it's just the angle twisted or small cracks, it will decrease the value of the stamp significantly. It happens often, that stamp-collections, that are assorted according to certain topics, can be sold much better than single objects and for much more money. For example if you sell the stamp with the corresponding postcard.
Precious stamps – how to recognize real treasures
How professional the stamps were treated by the previous owner can be recognized threw different touchstones. These can be landmarks, but obviously, the value of every single stamp is decisive. Unfortunately, the price can't be determined only by its quality, condition or age.
A higher value of stamps can be distinguished by the following characteristics
How to check if the stamp is real and original? With certificates, reports or photographical attestations
Stamp-collections in pre-printed albums – it is about single cardboards in film covers on which for example all stamps from a country-collection are printed on.
Checks of acquisition or proof of purchase of the stamps that are from auctions.
Coverage of series.
More evidence, that we have a valuable stamp-collection, are albums or collections, that are sorted by country and it is about one country only. If in such collections that are mostly representing one country, you find stamps with flat rims, it's also very likely to have a high valuable stamp-collection. To achieve a fair price, these aspects should always be considered.
Rare stamps – the most valuable stamps in the world
There are incredibly high valued stamps on the market. Really famous to these days is the blue stamp Mauritius. It is about two variations of colors, the 2 Penny Blue and the 1 Penny Orange. Today, each of these stamps has a value of 700.000 Euros, unstamped. Stamped 300.000 for the 1 Penny Orange and 500.000 for the 2 Penny Blue.
Much worthier is the 1 Cent Benjamin Franklin stamp from 1867. Only two exemplares of this stamp are officially known and his identifying feature is the wafer on the backside of the stamp that has 13 – 14 x 17 – 18 wafer points. The estimated value of this stamp is 2,5 million Dollars.
But the most expensive philatelic collectors item is the octagonal British Guiana 1 Cent Magenta. According to official references, there's only one single stamp in the world. It has been auctioned ultimately the 17th June of 2014 at the New York auction Sotheby's for 7 million dollars. An average collection from Germany will rarely include such treasures but there are definitely german stamps with potential.
More stamps with high value
2 Cents blue, Hawaii 1851, 250.000 euros

Uganda protectorate 1895, 150.000 euros

Journal stamp 6 Kreuzer "Red Mercure", Austria, 35.000 euros

"Doppelgenf" 1843, Schweiz, 16.000 euros
The most expensive german stamp is the "Baden 9 Kreuzer black on blue-green" from the year 1851. It is about a misprint, because originally the colouring of the value of 9 Kreuzer should had been pink instead of blue-green. And this misprint of the stamp is the reason for this incredibly high price of 1.5 million Dollars.
Increase the value of your stamps while selling it
You want to increase the value of your collection after having examined it correctly and unhurriedly. In this case it is important to deal even more with this topic. It could be that there's for example a stamp, that because of a misprint, could have an even higher value than you'd actually thought.
The following criterias can increase the value of single stamps significantly:
There are consistently stamps, that are available in different color variations

A bigger unity of stamps, for example a four-block of identical stamps, is always worth more. It is recommended to not deconstruct the block

Compressions such as stamps with integrated commercial- and adornment panels

Stamps, that after production, are wrapped up on roles and stand in a horizontally pair in the album

Stamps with misprints

type of postage on the letter

special perforations on the stamp rim

not perforated variations of stamps that usually are perforated
If you are evaluating your stamp-collection by using a catalog or specialist literature you should consider these criterias. Because even a missing part of a character on the imprint kann mean an increasing of the value. Control and examine every single stamp and verify the specialist literature and database if higher rated variations of the stamps are listed or mentioned.
Determine the value of your coins on your own – our advice
To determine the value of a stamp that was found due to heritage is like travelling to an unknown place. Dare the adventure and estimate on your own how valuable your collection is. Extra help can be the stamp-databases. But it is certain that right now, the "Michel" catalog is the best and most extensive database to be used for evaluation of stamps.
Determine the on the first step the publisher-country of the stamp and the year it was published. These two informations simplify the search of single stamps in different catalogs. If the publications date is not registered, a postmark can be very useful to determine the period.
It should always be considered, that the prices that are listed in these catalogs are rarely real prices that the stamps can bring in by selling them. Experiences show that selling prices of 10 to 25 percent of the catalog prices are usual. Exceptions are stamps with high demand. In this case the achievable prices are around 30 to 50 percent of the catalog prices.
Acquisition of stamps – selling stamps online threw the stamp-auction
Auctions have always been a venue for professional collectors und they still are. Therefore it is recommended even for you to sell the stamps on this platform. An auction can offer many advantages for you.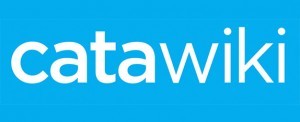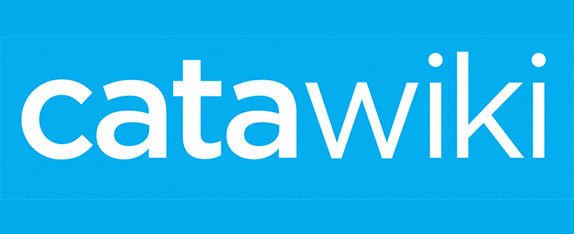 Especially for first-time users and amateurs in the philately-world an auction-platform such as Catawiki.com can be very useful. Observe after the registration to the platform, which stamps are being sold by collectors and experts to what prices. In this way, the auction-platform becomes the perfect instrument for your personal market-observation. You can only profit from the seriousness of this platform and the absolutely safe procedure starting with offers and finishing with sales.
Indeed, an auction can offer many more positive aspects. You determine the price and receive a fair exchange value for the offered stamps. You don't have to travel anywhere to auctions or to potential buyers, because the whole process is online, which spares you a lot of time.
Get your not binding and free registration as a provider here on Catawiki.

Let your stamps be examined and estimated by experts

Clear your stamps for the stamp-auctions with more than 14 million prospective buyers

Receive safe payments. Catawiki operates the payments for you.
Sell stamps online
While Catawiki.com is exclusively concentrated on auctions, there's another possibility to sell the stamp-collection, in fact on ebay. In this case you have the possibility to choose between auction or a fixed-price offer. Another alternative could be the consultation of specific dealers that are specialized in stamps.
But usually those dealers have the intention to sell the stamps again for even more money, so they'll be only interested in particular stamps and will determine the price lower than he actually could be. By selling the stamps on your own you can make much more profit if you do it right. If you're selling the stamps on your own you could need much more patience, but usually it is worth it.
Another possibility could be selling the stamps on local stamp-fairs. But it is required to have a certain knowledge, otherwise potential buyers will not believe you or think that you could be professional. Every collector tries to get the dream-collection for as less money as possible, so you have to know what you're doing. On big auctions, there are usually several auction-companies that you can contact and ask for a professional evaluation of your stamps.
As you can see, the sale threw an auction-platform as Catawiki.com is the best way to sell your stamp-collection. You can save a lot of energy and time this way and achieve the perfect result.
This post is also available in:


German